S. M. Engineers >> About Us
About Us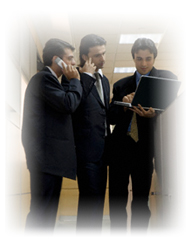 We are one of the leading manufacturers and exporters of quality switch gears & control panels including electric control panels, power distribution panels, power control panels, capacitor control panels, control relay panels, battery chargers, soft starters, switchyard equipments and more. Our team consists of proficient engineers and technocrats who are not only well versed with the industrial dynamics, but also engage in research to keep themselves abreast with the technological advances.
Driven by technology and having the desired expertise and competence to manufacture & deliver quality products in time, we have gained the recognition of being a highly dependable organization. Successfully catering to the demanding requirements of diverse industries around the globe, we at S.M. Engineers, are emerging as highly successful players in the industry.
Our Strengths
Quality
Our commitment to quality in all aspects of our business remains as strong today as when we started years ago. Quality is a hallmark of our products. We are committed to make continual improvements in the quality management front for the long-term goal of developing a sustainable business.
Infrastructure
We boast to have world class infrastructure. Our workforce comprises of talented professionals, experts and engineers. Our products undergo quality inspections at every level before they are considered ready for the market. To start with, the outsourced raw material undergoes quality checks to determine its conformity to our prescribed quality standards. The production procedure similarly is scrutinized closely by our experts.